West Hants Historical Society
Celebrating 50 Years in Hants County.
Join us in the Celebrations and take the Home Owner Challenge!
Come for a Visit
We offer a seasonal museum full of local interest.
Genealogy
Our Genealogy Archive is a large library of resources.
Fort Edward
Plan your visit to this unique National Historic Site.
Our Museum
Household, industrial and shipping technologies of a bygone era. Visit our museum to see the cultural history of Hants County.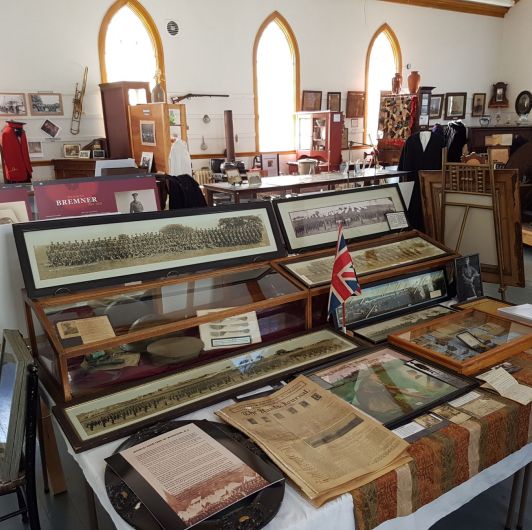 Military & Cultural
The West Hants Historical Society collects and preserves artifacts and historical information related to Hants County, Nova Scotia.
Local & Area Artifacts
We display the cultural history of one of Nova Scotia's oldest communities; household, industrial and shipping technologies of a bygone era.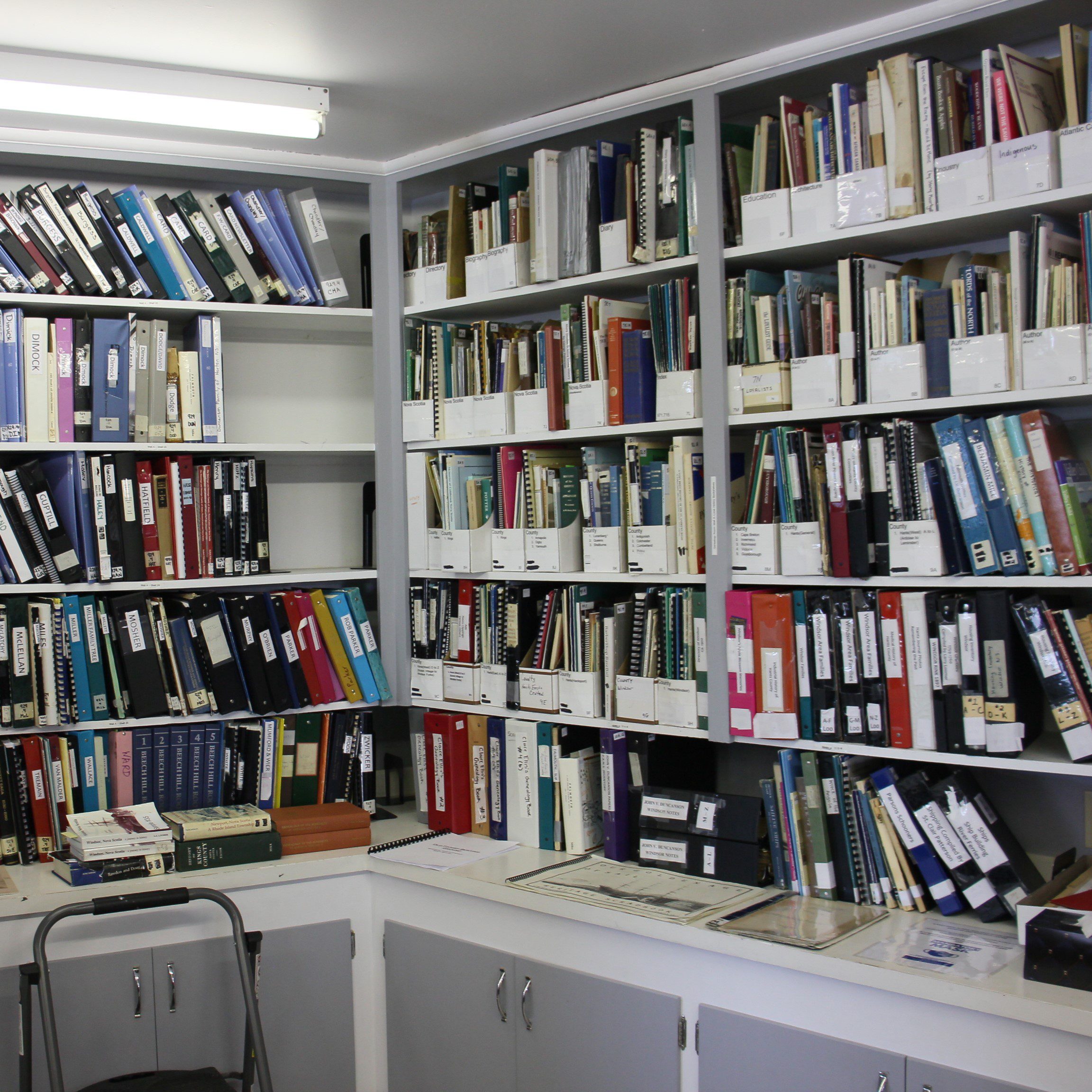 Genealogy Research
We also hold an extensive library and archives of Nova Scotia and Hants County, as well as providing genealogies of many local families.
Fort Edward
At the National Historic Site of Fort Edward, the wooden blockhouse is the oldest surviving structure of its kind in Canada.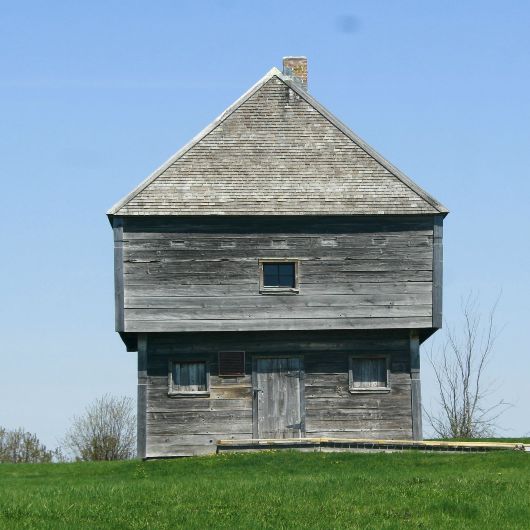 Fort Edward Blockhouse
The Blockhouse is all that remains of historic Fort Edward, connecting present-day Windsor to the richness of Canadian history.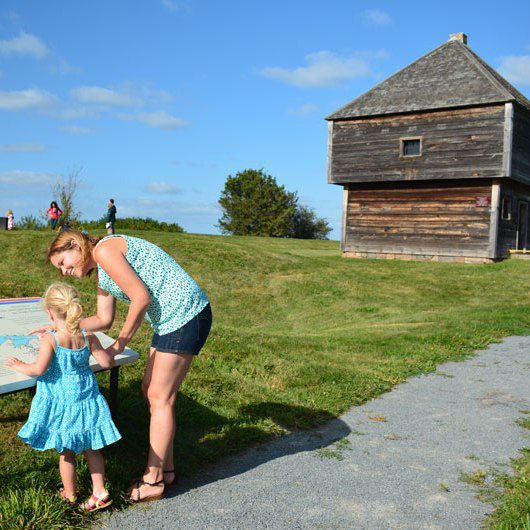 Historic Earthworks
The historic earthworks of Fort Edward make for a relaxing afternoon of exploring, and a must-see addition to your visit to the area.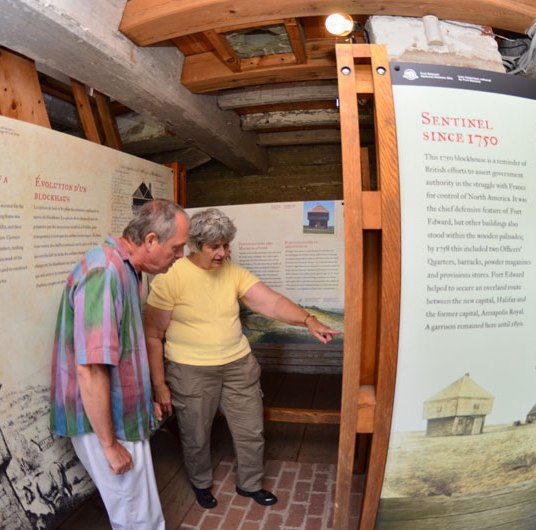 National Historic Site
Our Interpretive Centre is open July and August. Grounds are open year-round.
Virtual Collections
Can't make it in person? Browse our Virtual Collections on NovaMuse to learn about our past.
Follow us on Facebook
We have loads of interesting information to share, and are active regularly!
What Our Visitors Say
Come enjoy our Museum, or do some family research in our Genealogy Room.
The West Hants Historical Society has a fabulous genealogy room that is packed with research resources. The mostly volunteer and some student staff are friendly and helpful. [...] If you're looking for your ancestors in Hants County, this is the go-to place. And, if that's not enough, they have a wonderful museum. Great place to visit - you won't be disappointed.
Unique, pleasant people, displays were eye catching, made me feel of the day. Most importantly I felt relaxed and not rushed. Had a good time. Thank you.
Interesting! The volunteers and the summer students are engaging, the building is lovely and it's close to other nice places to visit. The history of West Hants is very cool.
Very knowledgeable about the local area. A great genealogy room to study in. And an interesting museum to visit during the summer months.
Be a part of your window to our past.
As a nonprofit, our Society depends on our volunteers and members like you. 
Frequently Asked Questions
We are a small but mighty group of volunteers. If you have questions that aren't answered on our website, please send a message and we'll respond as soon as we can.
Admission to the Museum and to the Fort Edward Interpretive Centre is by donation. For our Genealogy Room, fees vary. Please check our Genealogy page for details.
Our hours of operation vary by season. Please check our Contact page for up-to-date details.
We welcome tour groups and special events for students and visitors to our area. Please contact us to arrange.