The West Hants Historical Society collects and preserves artifacts and historical information related to Hants County, Nova Scotia. We display the cultural history of one of Nova Scotia's oldest communities; household, industrial and shipping technologies of a bygone era. We also hold an extensive library and archives of Nova Scotia and Hants County, as well as providing genealogies of many local families.
In early 1991 the old Methodist church on King Street in Windsor was acquired by the WHHS. The society now owns over 1,000 artifacts (read more about our society on our About Us page).
Our exhibitions change typically throughout the year, and this page may not reflect what you will see on a visit today. However, this is a list of some of our popular exhibitions in past years:
Land of the Acadians
A Mi'kmaq Tradition
The Great Fire (Windsor, 1897)
A Cut Above the Rest
A Fort on the Hill
Let's Set Sail
Game On!
Let There Be Music
A Country Kitchen
A Stitch in Time
Come Party in our Parlor
Children at Play
School Daze
Court is in Session
Farmers: Outstanding in Their Field
The Doctor Will See You
Mystery Items
A Fighting Past
World War One in Windsor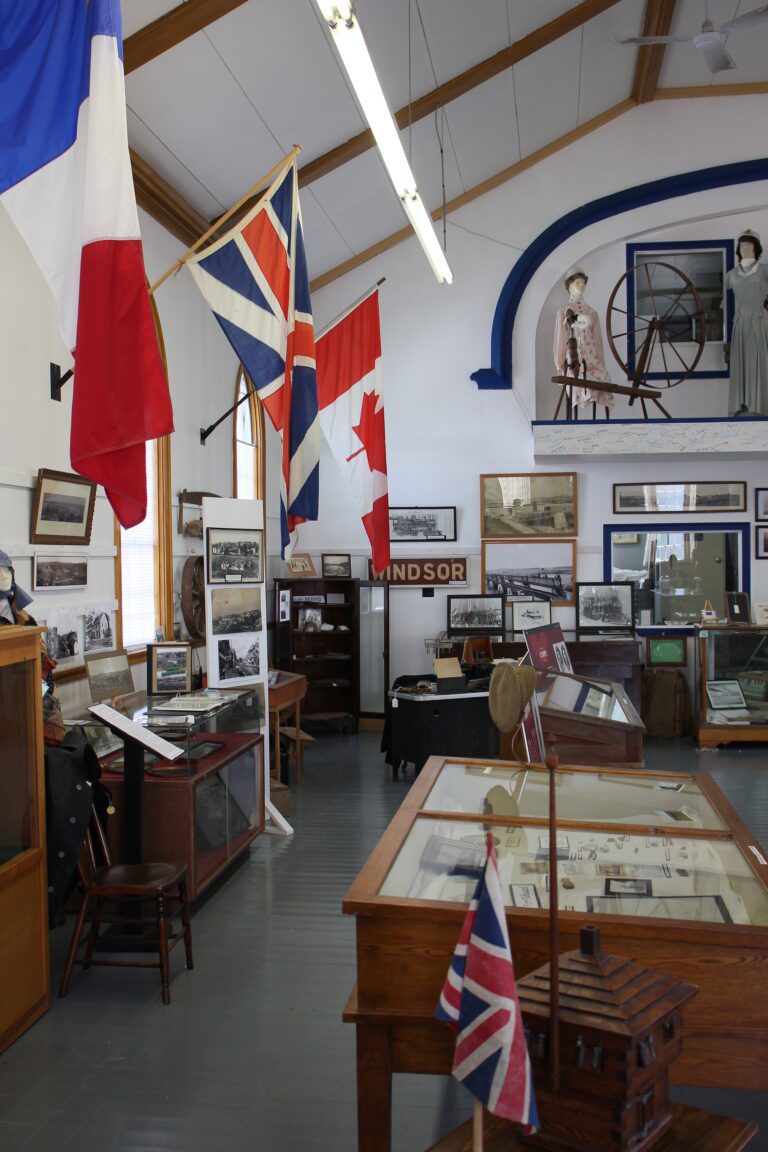 The WHHS encourages local schools, day camps and other organizations to visit the museum. Our program includes a guided tour as well as special activities. The museum is available for these tours from June through to August. If you would like to plan a visit, please feel free to contact us!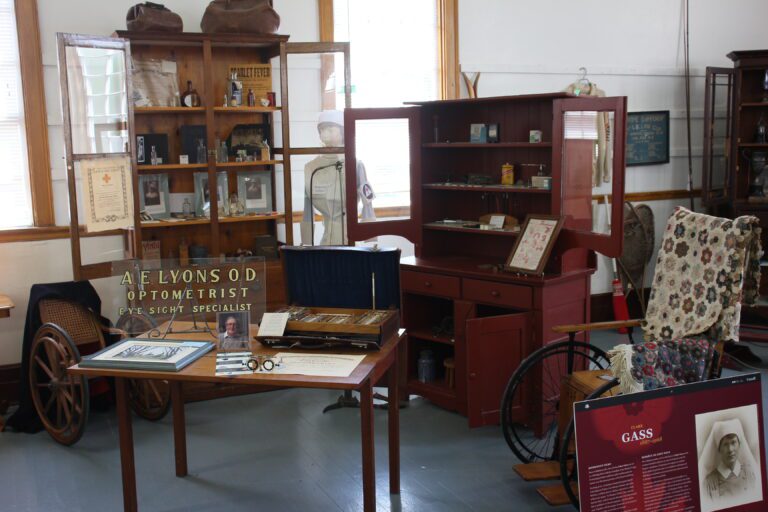 The WHHS provides a series of coil-bound publications of local histories and research compilations, as well as paperback titles by local authors or about subjects relevant to our area. Please browse through our online shop. Orders can be placed online, with copies picked up in person at our Museum.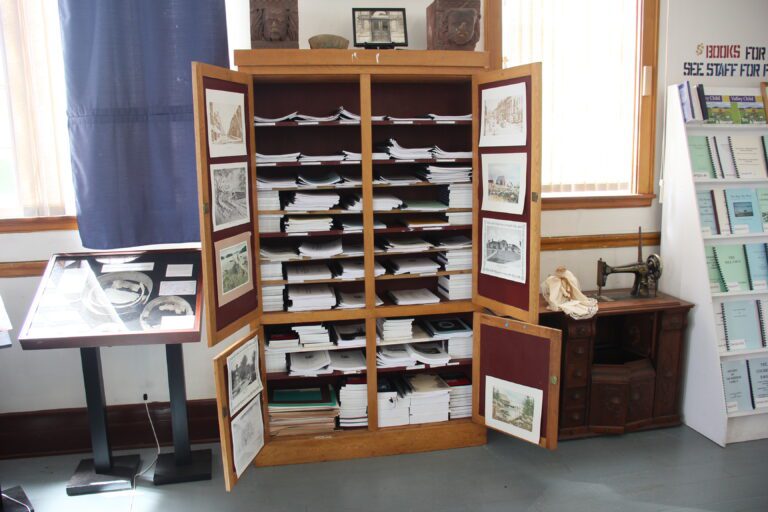 Our Museum charges no entrance fee, but we gratefully accept donations at the door.
Entrance Fee by Donation
Parking Available (Limited)
Wheelchair Accessible
Bus Tours Welcome (please call in advance to arrange)
Educational tours available (please call in advance to arrange)
Closed during winter months.
Not sure what to expect from a visit? These photos will give you a brief glance at some of our current exhibition. If you'd like to plan a visit, please remember to check our seasonal hours of operation, or contact us directly to arrange a private or school visit.