We are a small but mighty group of volunteers.
West Hants Historical Society
Based in Windsor, Nova Scotia, the West Hants Historical Society runs a seasonal Museum as well as a genealogy department that is open year-round. In addition, the society provides summer guide service at the Fort Edward Blockhouse. Although the WHHS receives a large portion of its funding through grants, it also supports itself through publishing, research library, memberships and fundraising.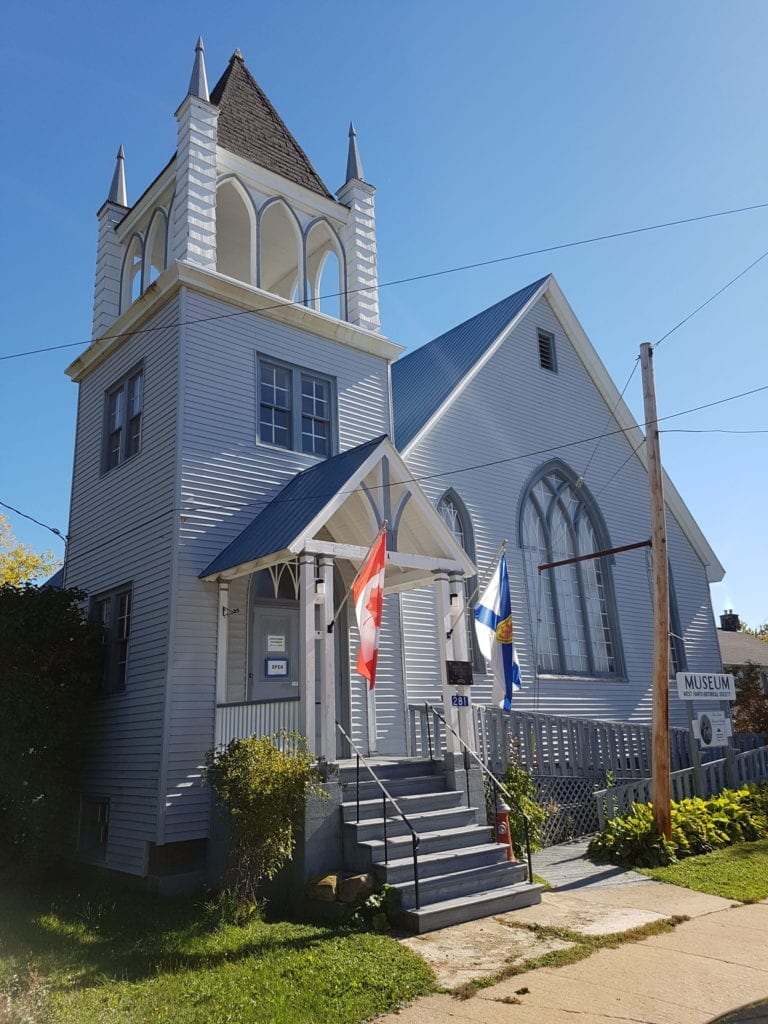 Mission
The West Hants Historical Society seeks to preserve, present and promote the rich history of Hants County in relation to the larger history of the Province of Nova Scotia and the nation of Canada.
Board & Executives
The WHHS depends upon volunteer efforts. Our 2022 volunteer staff and executive is comprised of the following:
Executive
President: Shirley Pineo
Vice President: Gary Nelson
Treasurer: John Brownless
Secretary: Paul Brison
Past President: Kel W. Hancock
Board of Directors
Pamela Wile
Dean Baxter
Mike Campbell
Dawn Allen
Jon Hall
Roddy Johnson
Juanita Giles
Our First Meeting
The first meeting of the West Hants Historical Society was held in the Windsor Court House. Twenty-five people attended and Roland E. Meuse was made the president. 
Officially a Society
The Society became official on September 25th, 1973 when it was incorporated under the Societies Act of Nova Scotia.
Our First Campaign
Our Society's first accomplishment was a successful campaign to open the blockhouse at Fort Edward to the public. With the help of the Fort Edward Restoration Committee (an offshoot of the Historical Society) and Parks Canada, the blockhouse was opened officially on June 1, 1978.
In 1984, the WHHS opened its first museum in a section of the N.S. Power Corporation Building on Water Street in Windsor (the building has since been torn down).
281 King Street
The old Methodist church on King Street in Windsor was purchased from the Independent Order of Oddfellows, who continue to meet in the building. Still housed in the old church, the society now owns over 1,000 artifacts and has approximately 175 members.
Society Objectives
As listed in the Memorandum of Association (1973):
To Collect, Record and Preserve the History of Hants County and adjacent area.
To Identify and Mark any important Landmark, Structure, or Event connected with the History of Hants County.
To Establish and Operate a Museum and Research Library.
To Promote the Restoration and Preservation of Fort Edward, Windsor, N.S., and the erection of other structures and services incidental thereto.
To Initiate and Promote Programmes to further historic interest in the Heritage of Hants County.
To Compile and Publish Historical Data from material collected by the Society.
Be a part of your window to our past.
As a nonprofit, our Society depends on our volunteers and members like you.