The Story of Winckworth Tonge
by John Wilson
[excerpt from January 2013 newsletter]
A rather strange combination of obscure surnames, they were carried by one of the early estate owners of Windsor township and an influential member of the colonial government. Traces of the name, or corruptions thereof, can still be found locally as place names, in particular, Tonge Hill and Wentworth.
Winckworth Tonge
Winckworth Tonge was born in County Wexford, Ireland circa 1728. He entered the British Army at an early age and came to Nova Scotia as an ensign in the 45th Regiment of Foot, serving in the garrison at Louisbourg from 1746 to 1749 when the regiment was sent to assist Edward Cornwallis in the establishment of Halifax. He then saw service at the capture of Fort Beausejour, the siege of Louisbourg in 1758 and Quebec in 1759. He left active service in the army about 1765.
With the conquest of Canada the English authorities went about repopulating Nova Scotia. But they did not forget their own, reserving the triangle between the St. Croix and Pisiquid rivers for themselves. It was named Windsor township.
Winckworth in Windsor
Winckworth Tonge was granted about 5,000 acres about 5km east of the town of Windsor. He built an impressive estate home that he named Winckworth on a hill overlooking the St. Croix River. For the next 15 years he devoted his time and efforts to his estate farm and the House of Assembly where he represented consecutively, Cumberland, Kings and Hants Counties.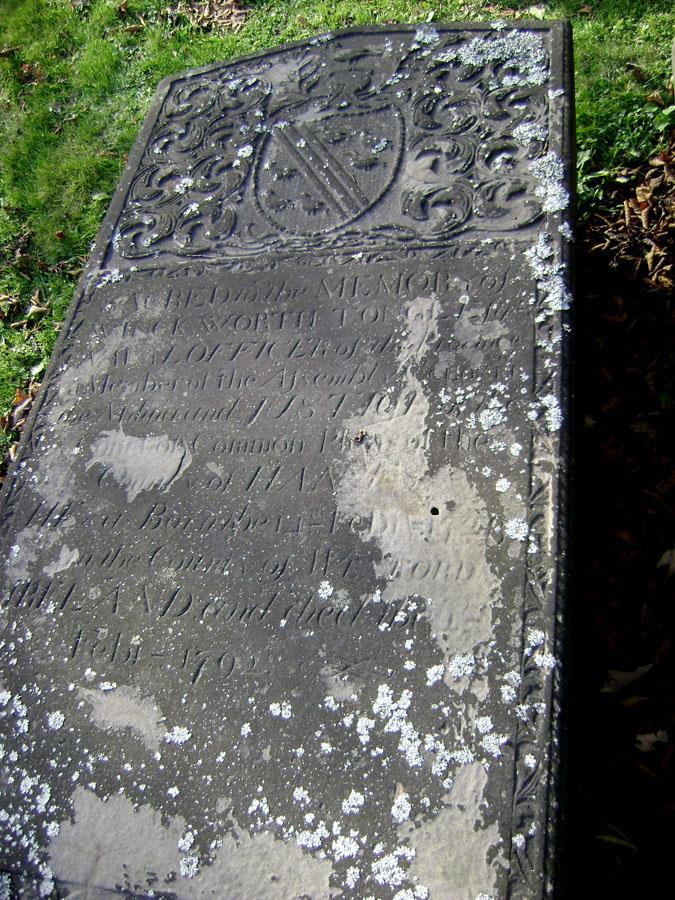 With the outbreak of the American Revolution Tonge was made Colonel of the militia. He suffered such heavy losses to American privateers that he was forced to sell his Winckworth estate. He continued to be an important official in the Colonial government until his death in 1792.
Contemporary Names
The Tonge estate was named Winckworth and the road between it and Windsor town was named Winckworth Road. In 1828 both were corrupted to "Winkworth" and later changed to "Wentworth."
Winckworth Tonge's son William Cottnam Tonge built a home on a hill at Curry's Corner that is still named Tonge Hill.
Note: Although the surname Tonge is pronounced locally 'Tongue', there is no 'u' in Tonge. It is correctly pronounced "too-ng-ee".
WHHS Members receive our full newsletter. Click here to become a member!